Runtime Upgrade
In the spirit of autonomous platform governance, we published the content of the runtime upgrade in an on-chain proposal here on Wednesday.
However, to provide an easier transition between the last Alexandria Council and the first Babylon Council, we performed the actual runtime upgrade operation via our sudo key at block #1,292,265. This was endorsed by the Council in a separate proposal here.
As this was a simple runtime upgrade rather than entirely new chain, all of the meaningful data associated with the previous testnet has been migrated, with the exception of the majority of channels and video content, which now have new metadata and quality requirements thanks to the introduction of our new media application.
What's New?
Unlike some of our previous testnet releases, Babylon offers some very tangible changes for testnet participants. Perhaps the most significant improvement is the release of the first version of our consumer interface.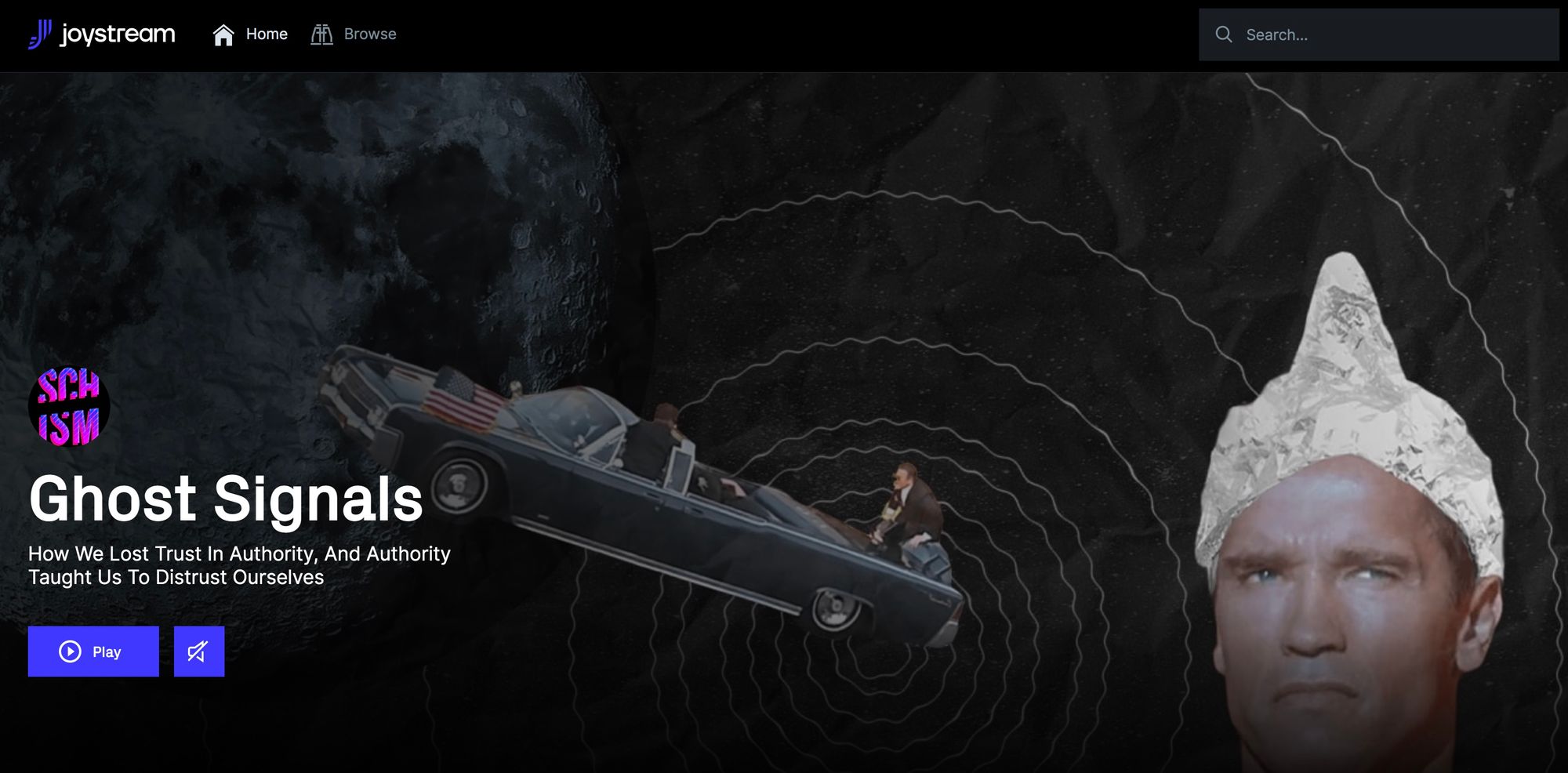 Since we now have a much more user-friendly medium for consuming videos uploaded to the platform, the primitive "Pioneer" media experience has been removed.
In many other respects, things will seem quite familiar in the new testnet for our regular participants. The roles are mostly unchanged in function and operation, though you should check the latest helpdesk guides to ensure you meet the latest requirements for your role.
Get Started
You can check out the first version of the content app here.
Our regular Pioneer interface can be found here as usual.
If you need any help getting started, we ask you to consult our helpdesk repo first. If you have further questions, post them as Issues there, or ask in our Telegram!
tJOY tokens can be requested through our Telegram group for those who are new to the project and for anyone interested in participating in one of the platform roles.
---
Disclaimer
All forward looking statements, estimates and commitments found in this blog post should be understood to be highly uncertain, not binding and for which no guarantees of accuracy or reliability can be provided. To the fullest extent permitted by law, in no event shall Joystream, Jsgenesis or our affiliates, or any of our directors, employees, contractors,  service providers or agents have any liability whatsoever to any person  for any direct or indirect loss, liability, cost, claim, expense or  damage of any kind, whether in contract or in tort, including negligence, or otherwise, arising out of or related to the use of all or  part of this post, or any links to third party websites.